Day 2 started off with an early train to Kyoto. I was oddly queasy on the Shinkansen, unlike during my previous trip. When we arrived, we got on the bus to see the Kinkakuji, known less well in English as the Golden Pavilion. There's a lot to write about it but the structure that exists now is impressively gold and sits in a very nice area just behind some regular-looking shops and houses.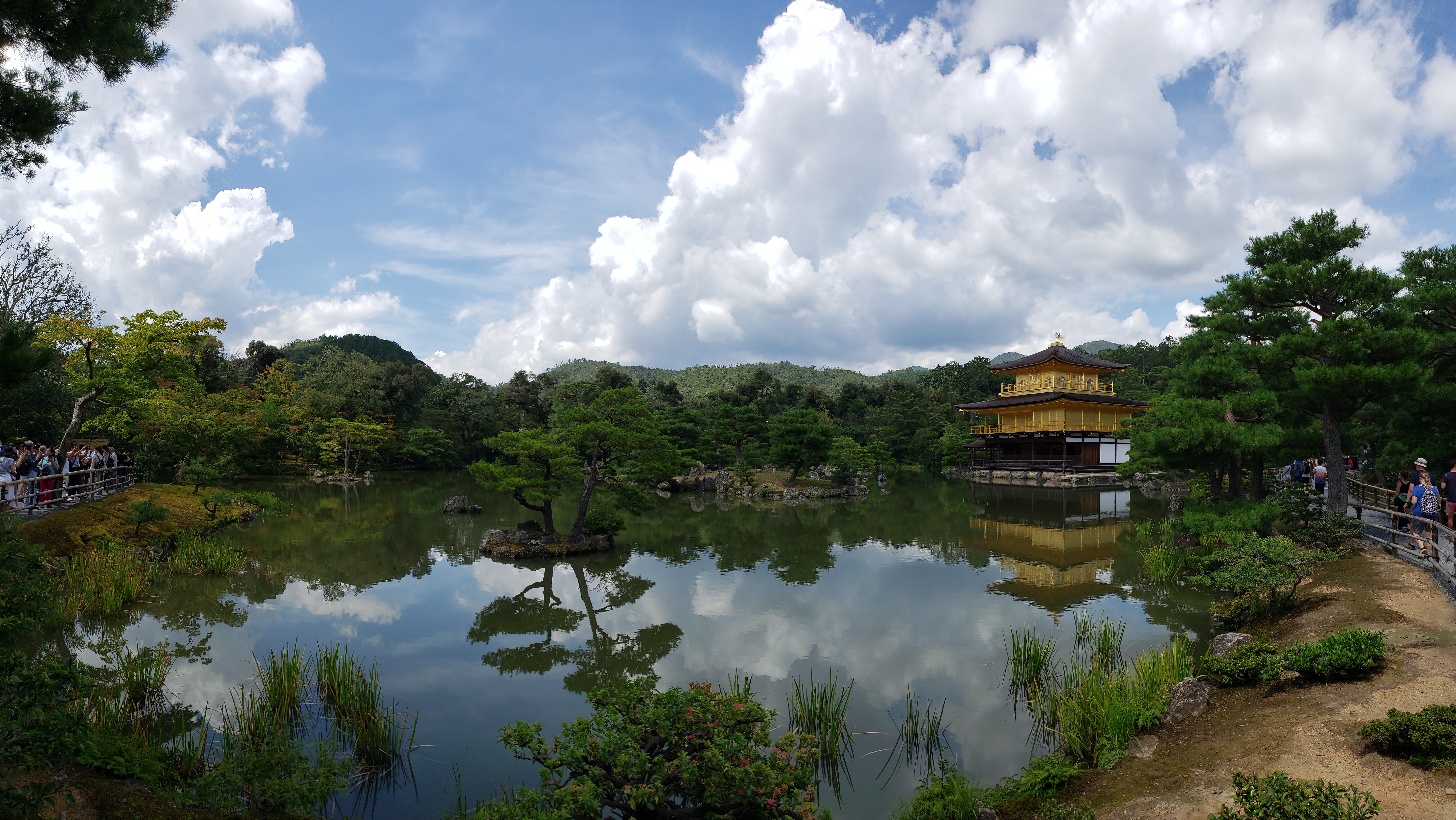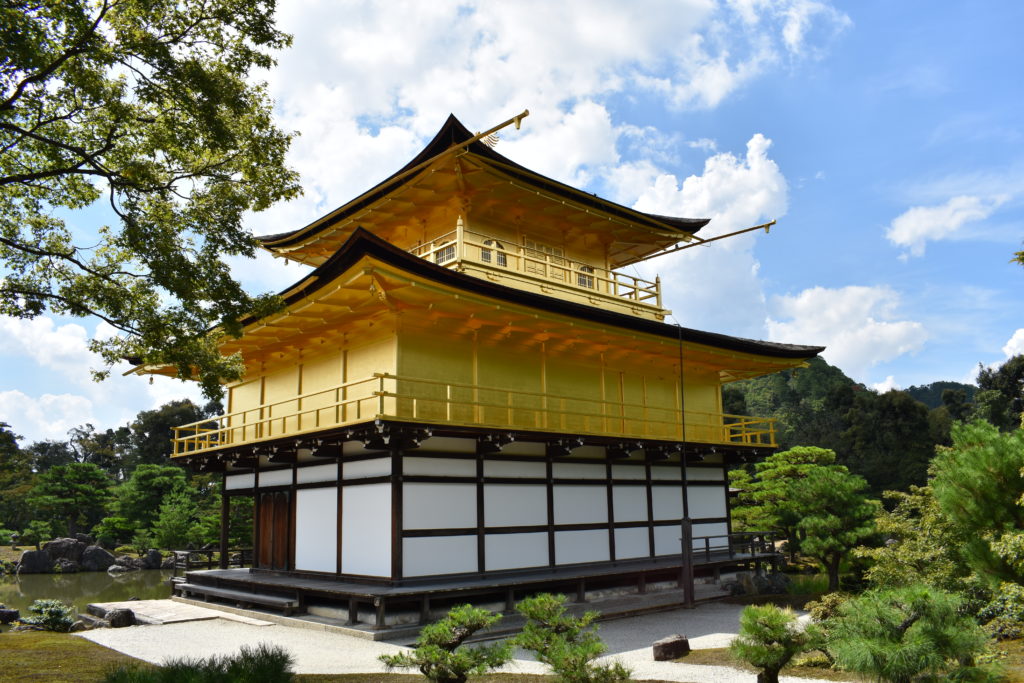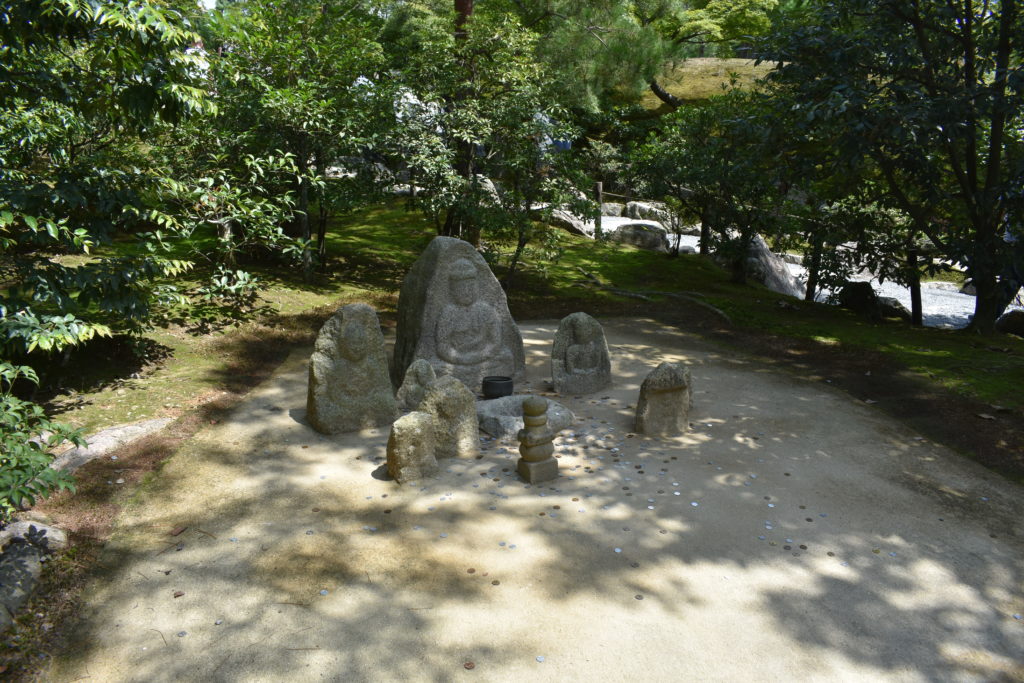 Also, the old dude directing pedestrians outside had a rad goatee and ponytail.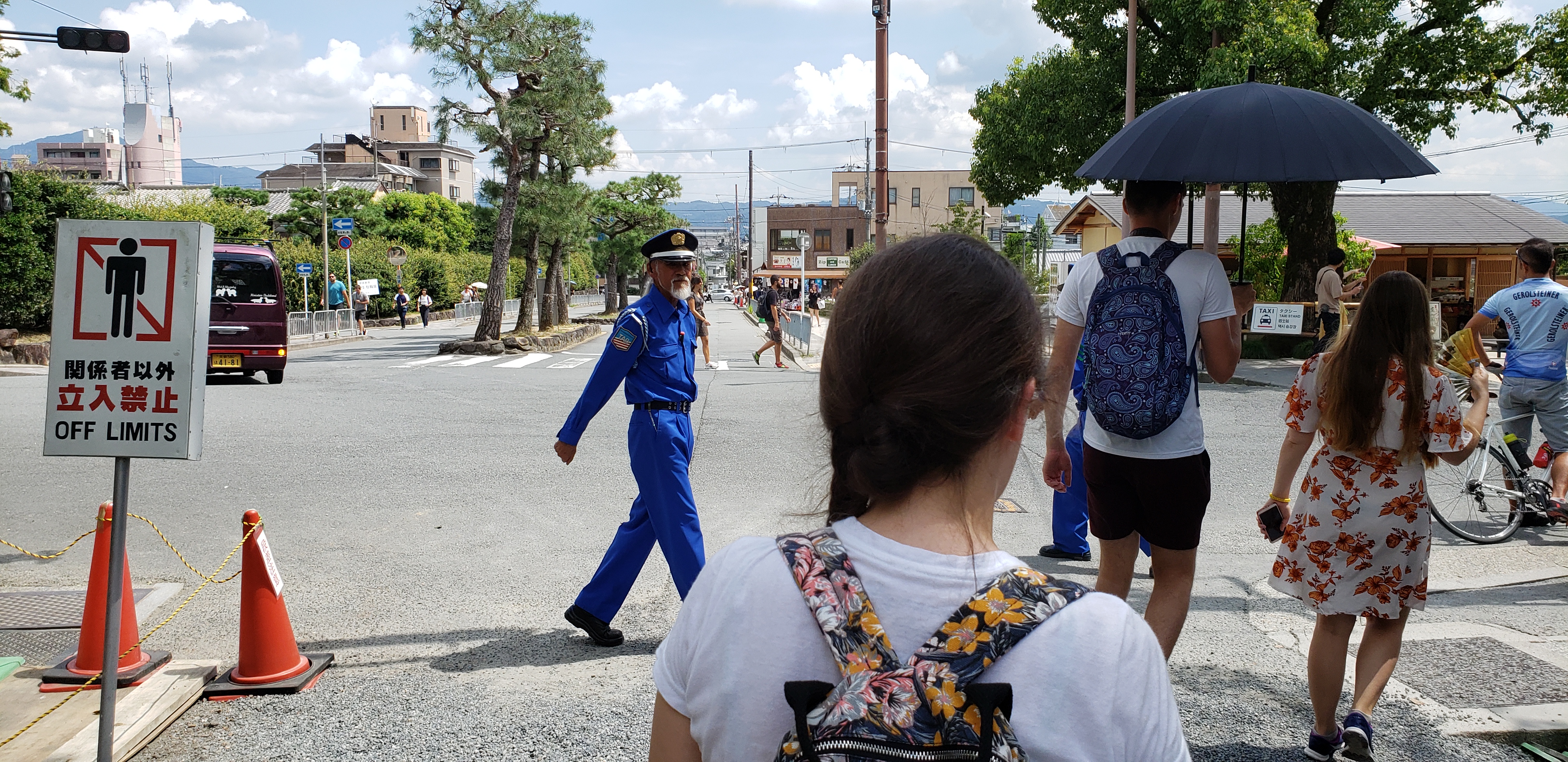 After we were done appreciating the craftsmanship, we grabbed some Häagen-Dazs from the vending machine near the exit and walked back to the bus.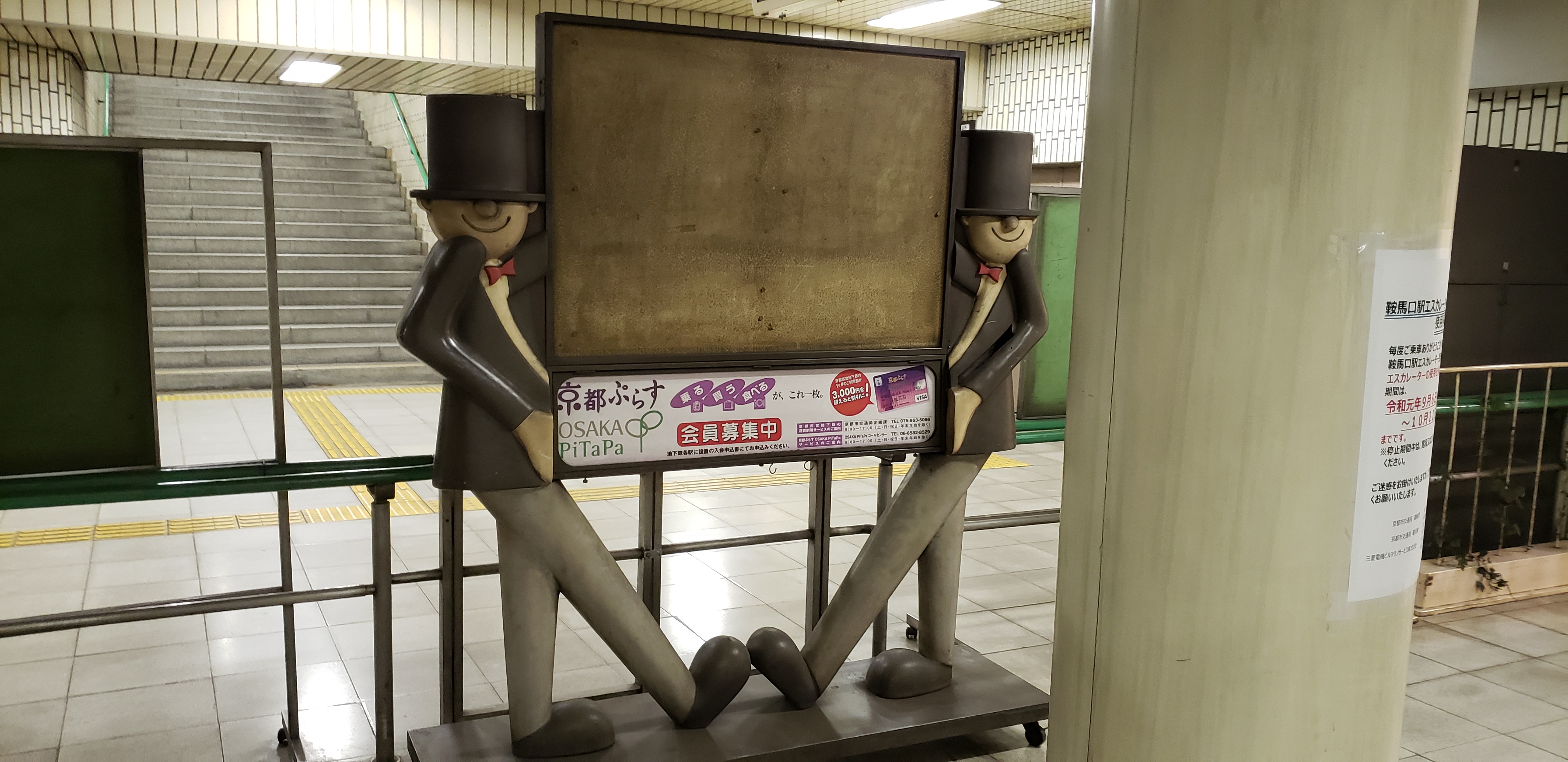 Creepy top hat guys in the subway station for extra atmosphere.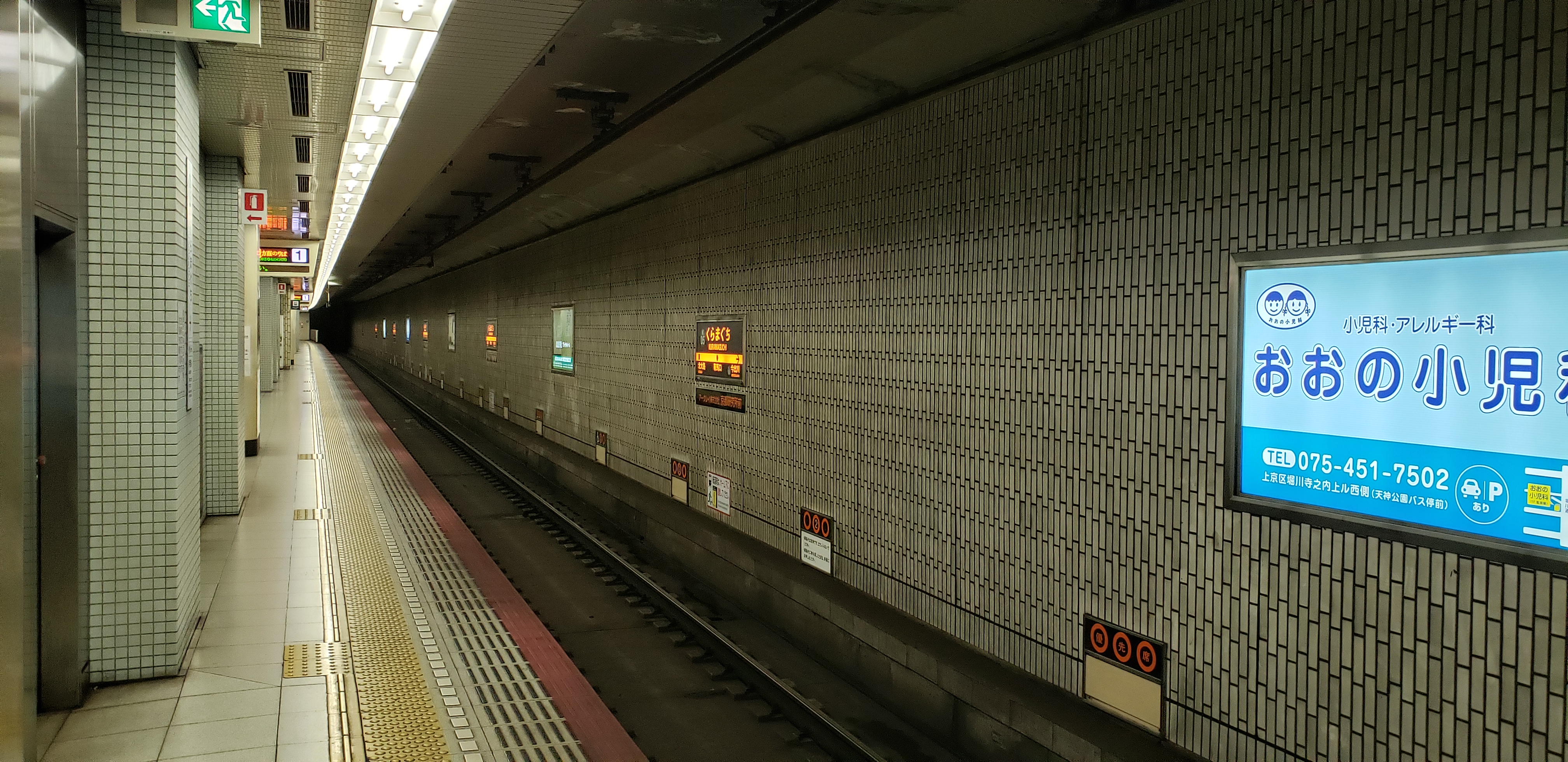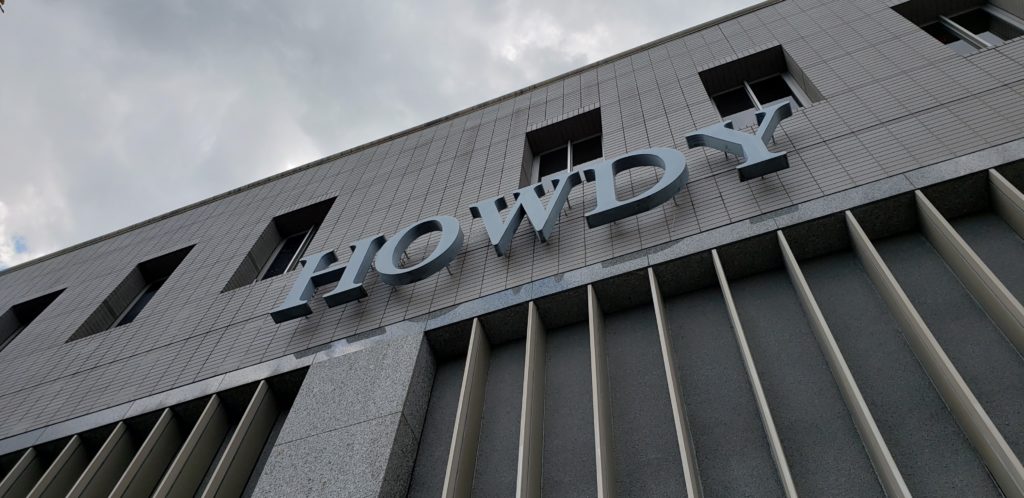 Next we were off to the Kyoto Pokémon Center to get some necessary Slowpoke items. I saw some rad buildings on the way.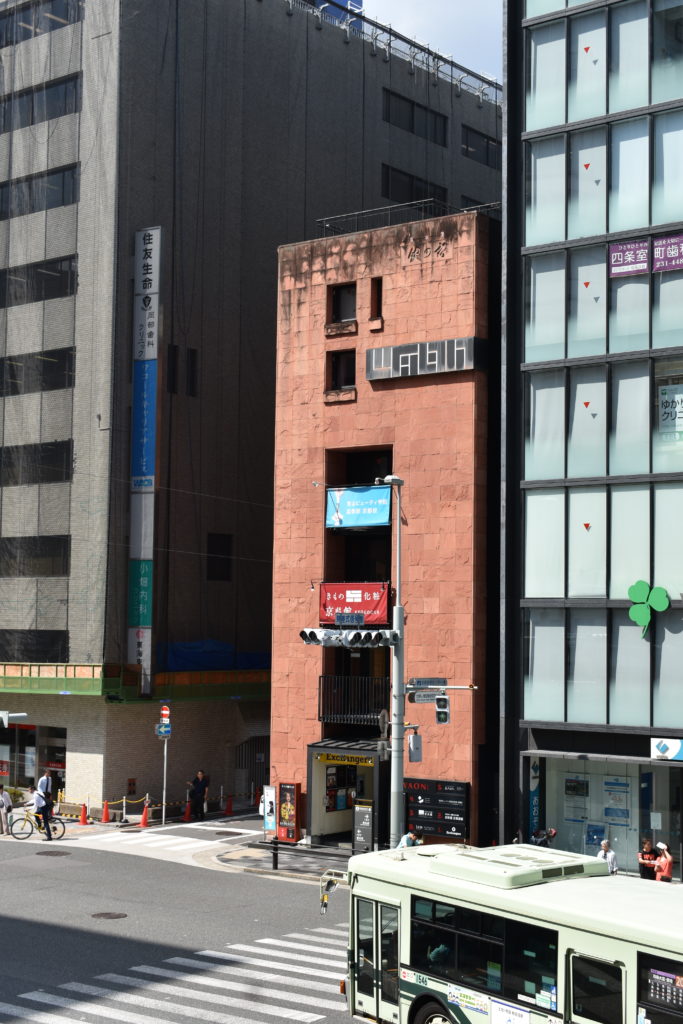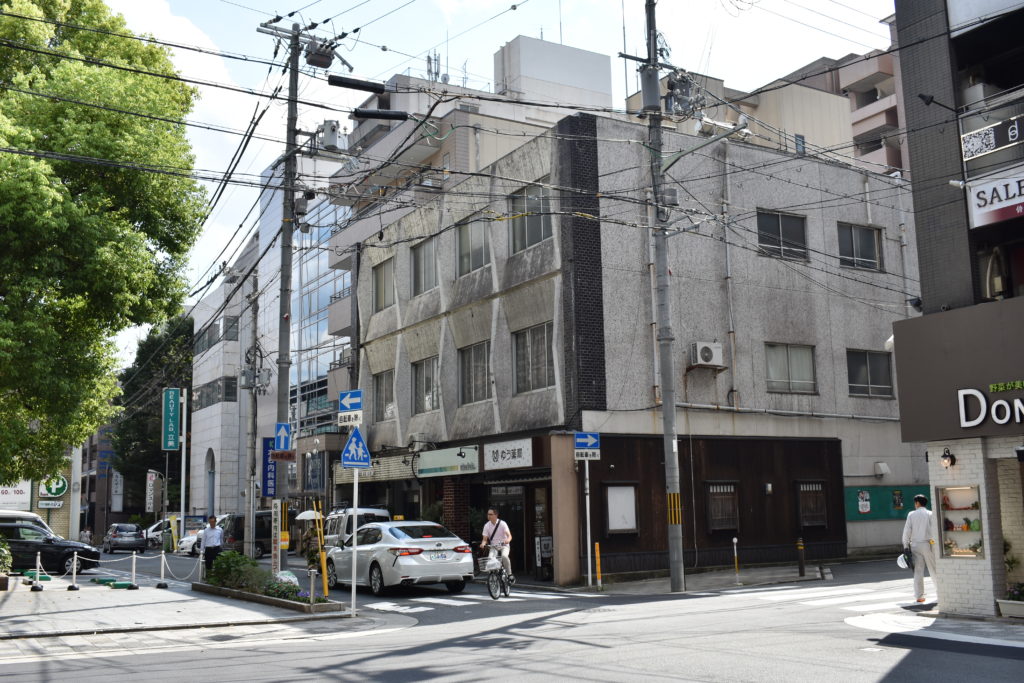 These also existed: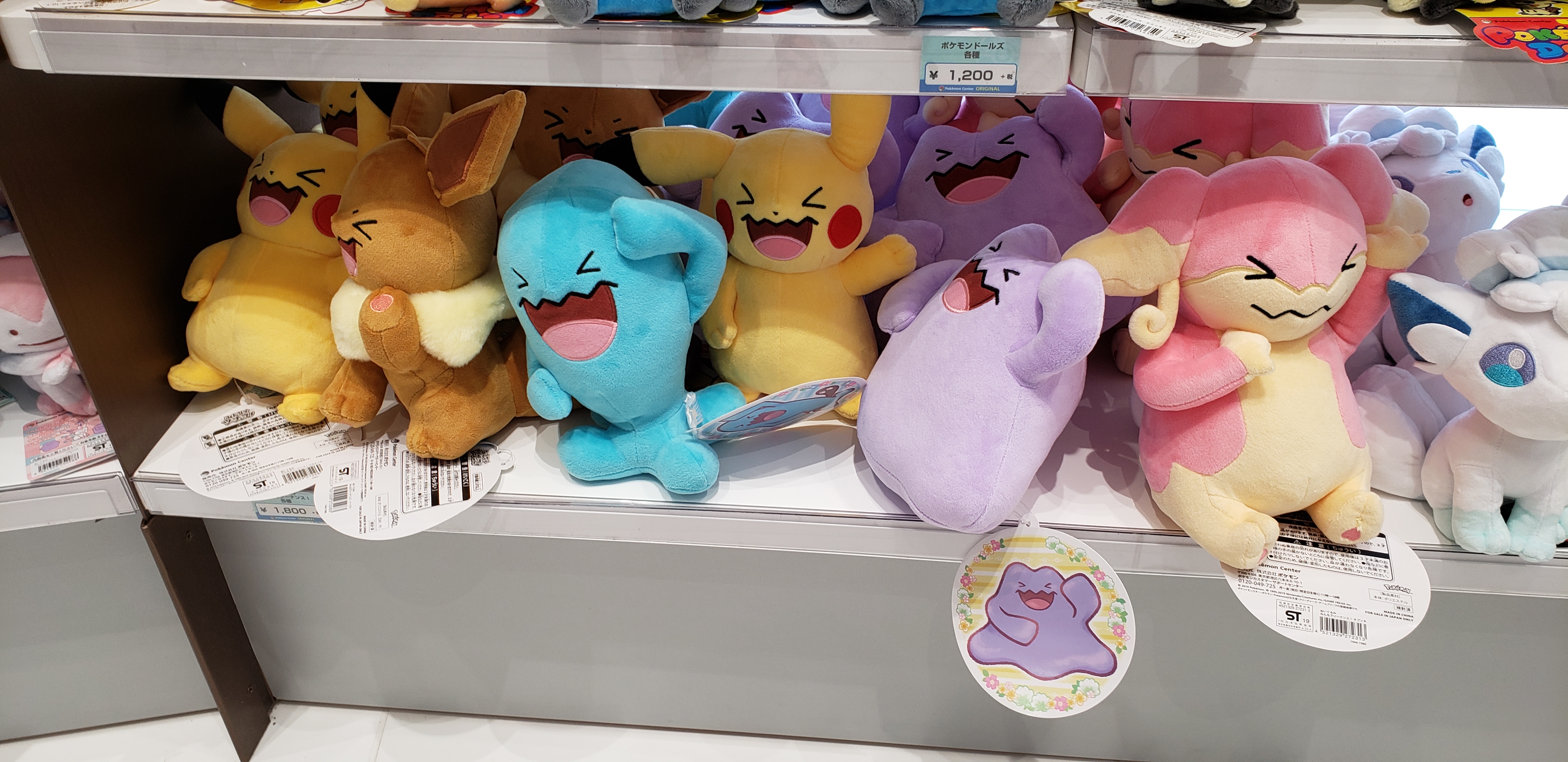 Near the Pokémon Center, Sammy Davis Jr. was there to sell us some men's whisky.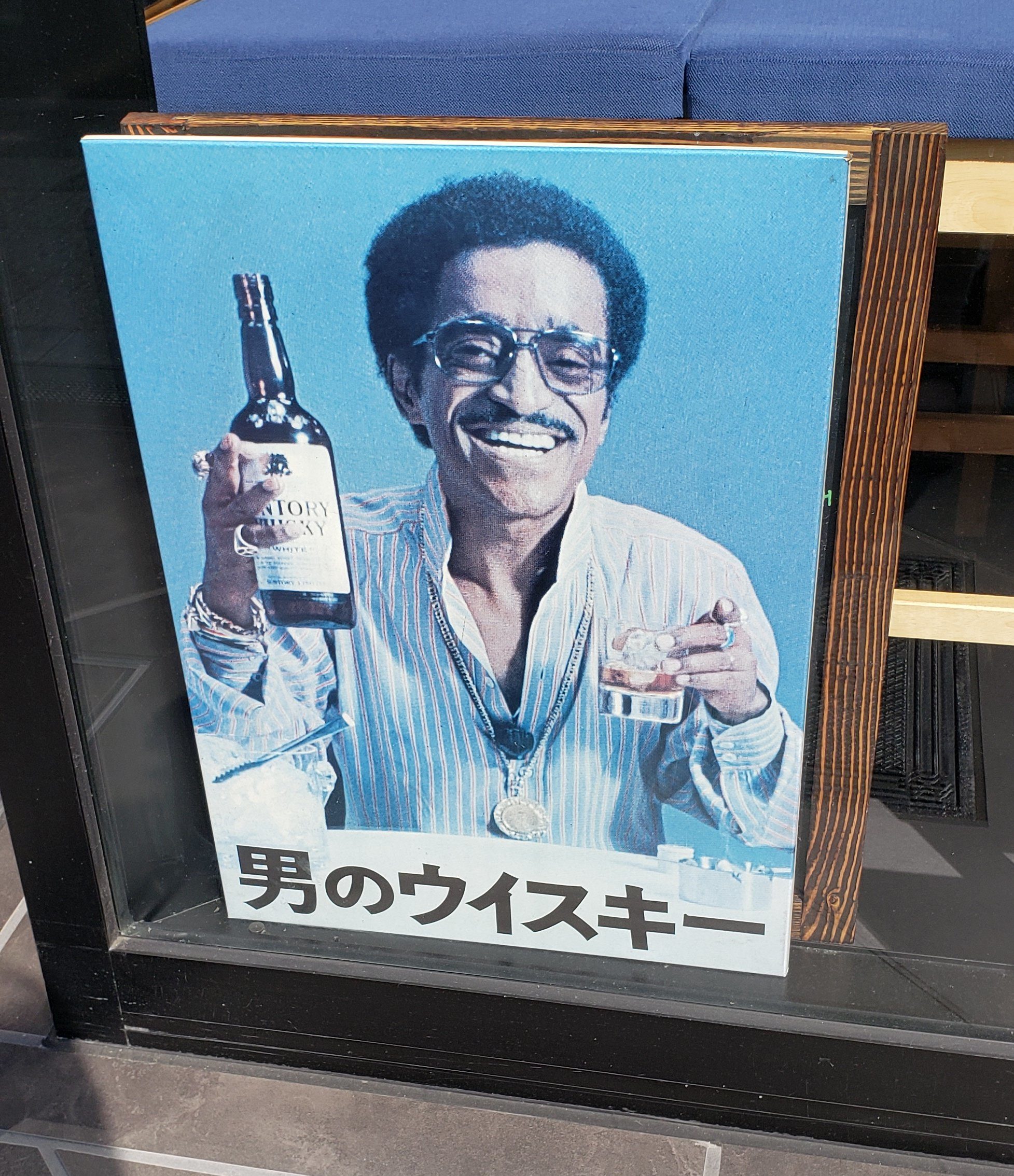 In our attempt to get back to Kyoto station, a series of miscalculations by my phone led us in the opposite direction and we ended up at the gigantic Higashi-Honganji Buddhist Temple which was awesomely free of charge to enter. I was super impressed at the intricacy of design and their determination to build the temple 4 times after each previous construction caught fire and burned down. I bought a book to learn more about it.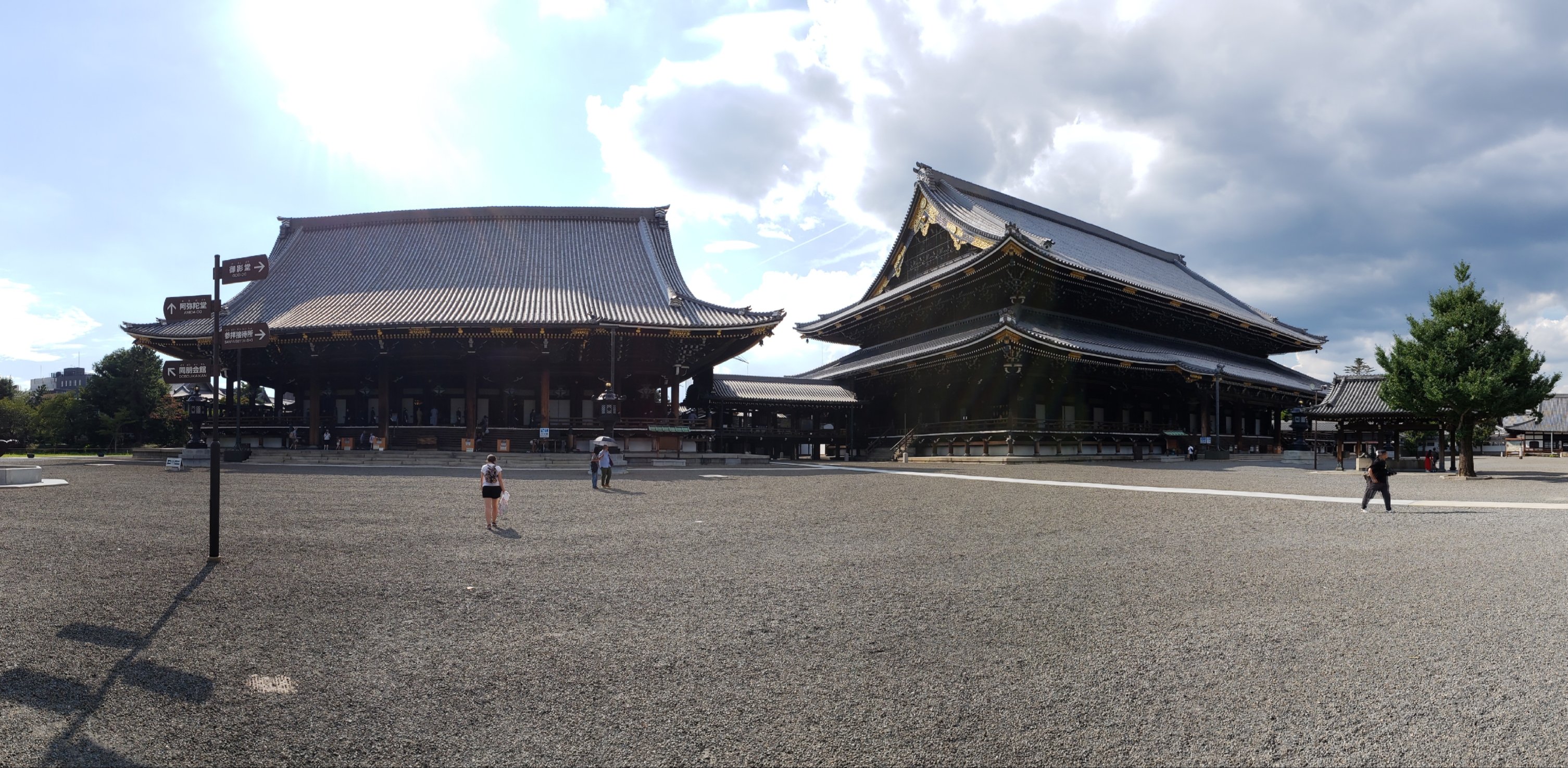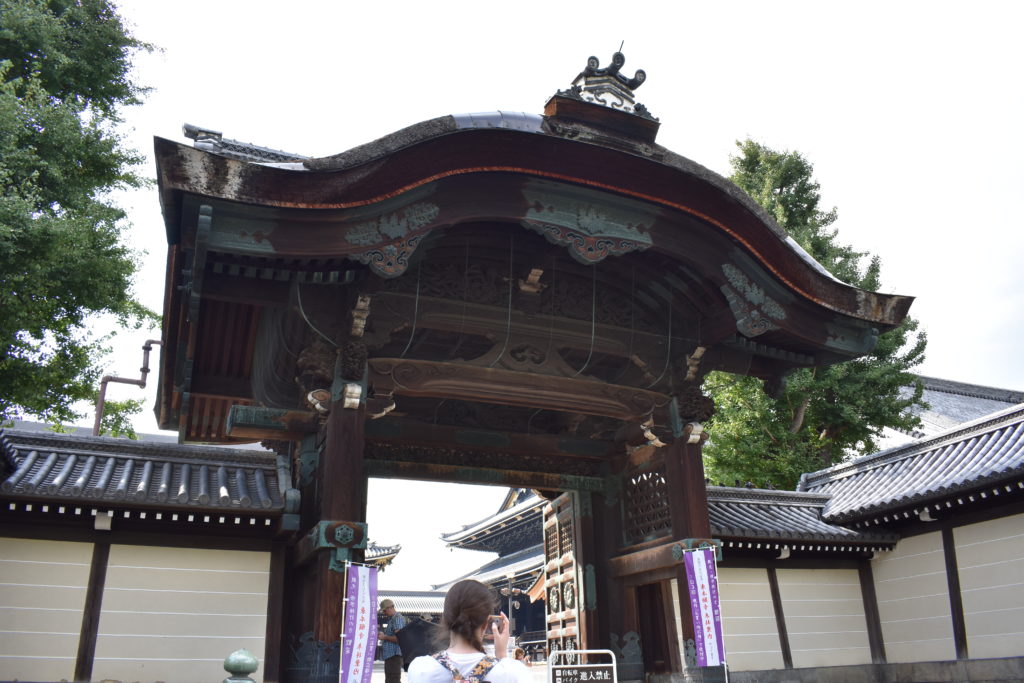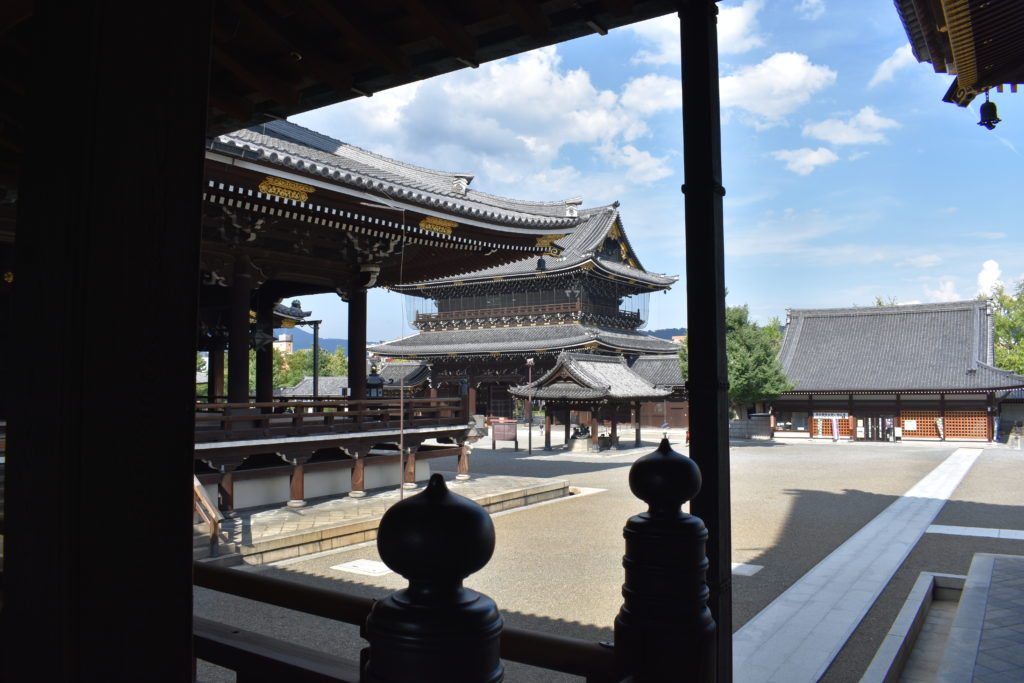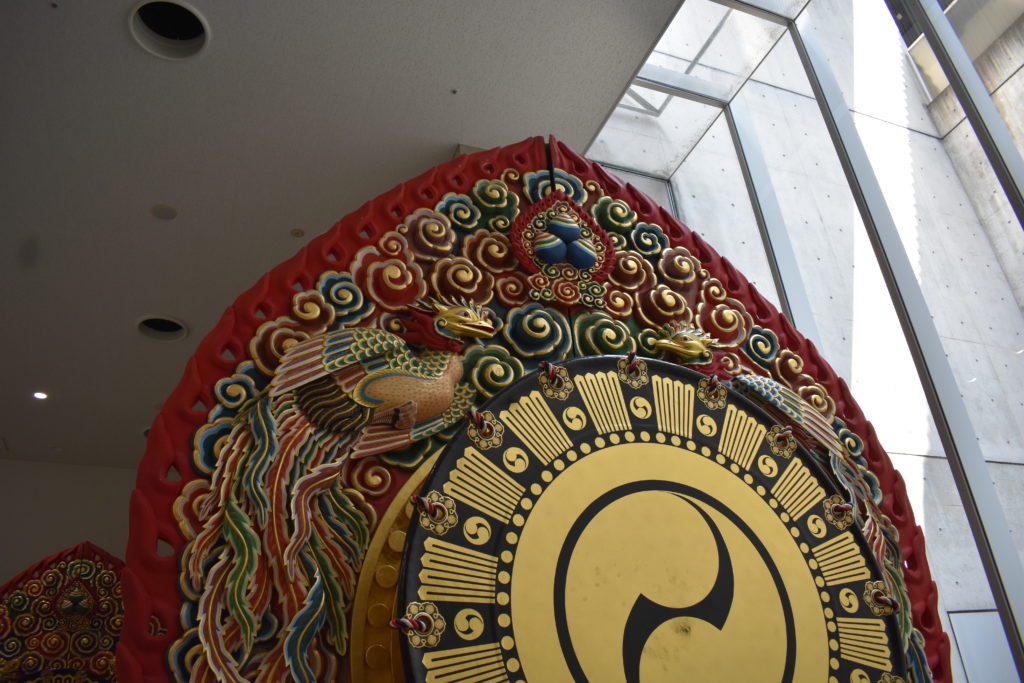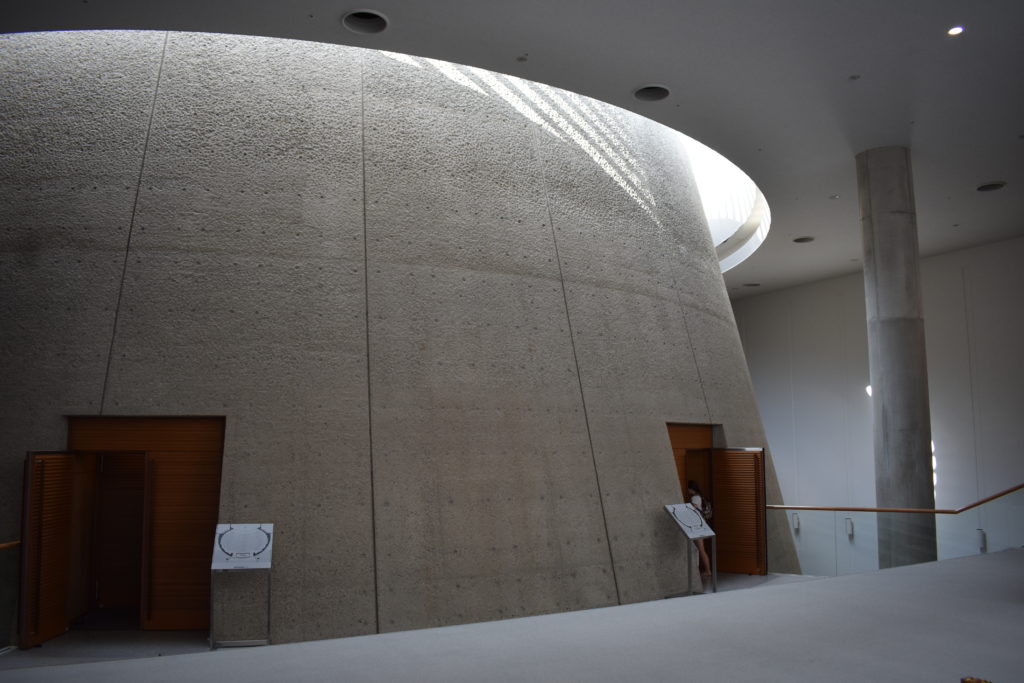 It even has an awesome underground theater room to tell you about the restoration and rebuilding of the temple.
After we checked into our guest house, we needed some food so we had a nice walk to Que Pasa, which I had heard had the best burritos in town and they did not disappoint.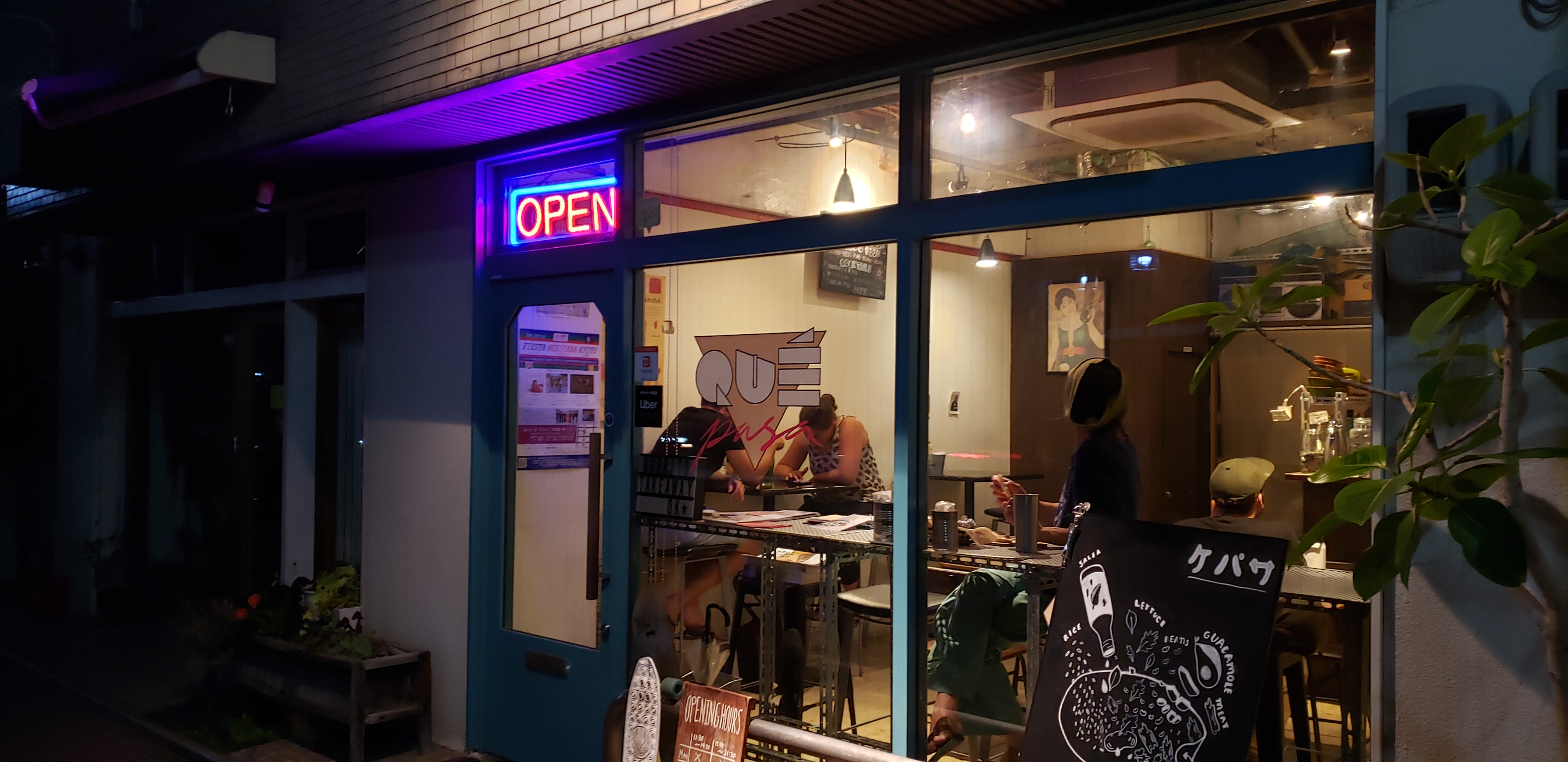 They even had vegetarian and vegan options available and were easily on par with anything in the US. I'm sure we will visit there whenever we come to Kyoto.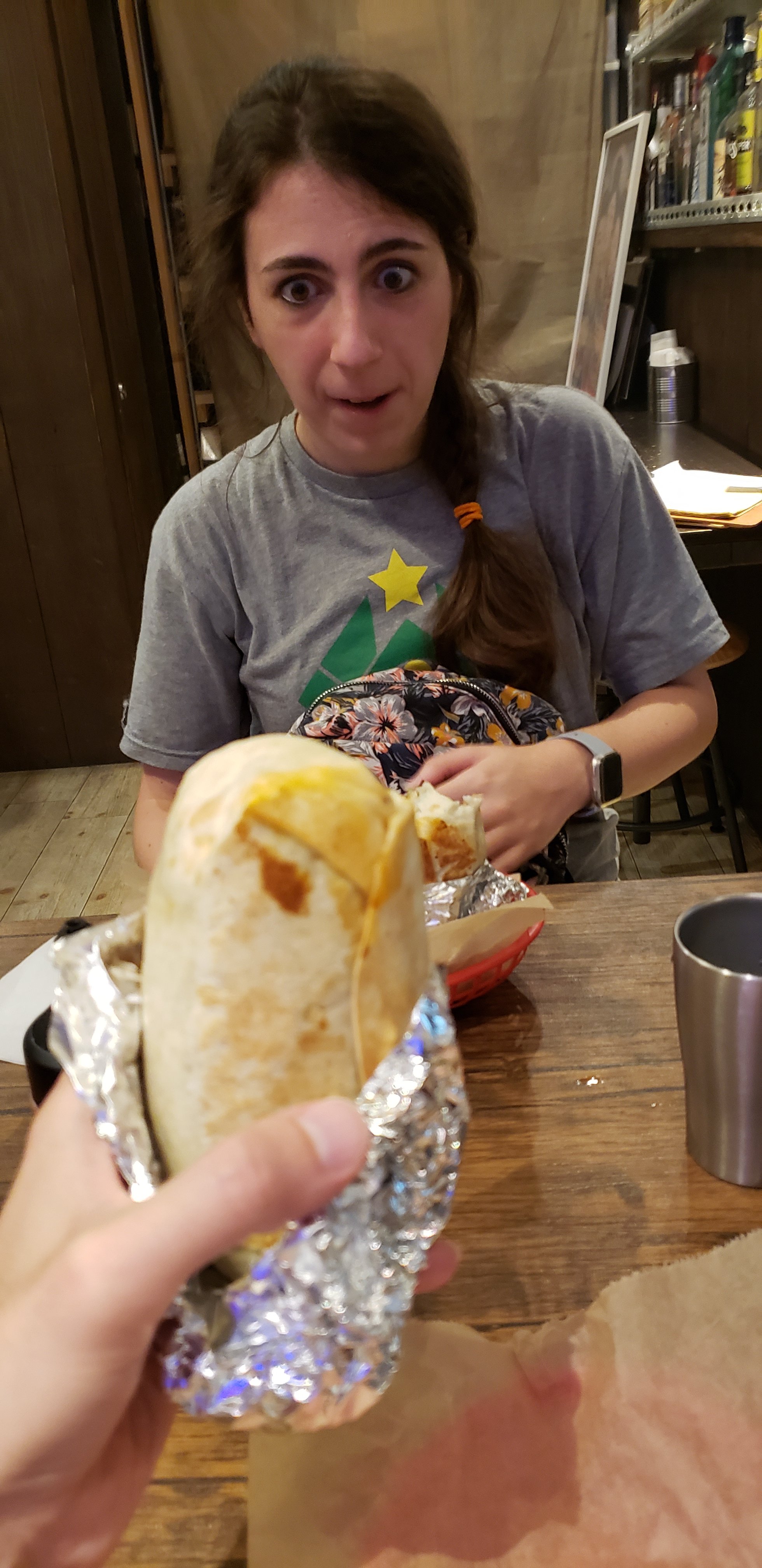 On day 3 we were on our way to the southwest end of Kyushu to Kumamoto, to visit someone who did a homestay with us last year. It was a long 3 hour trip from Kyoto but I felt less nauseous than the day before. Kumamon is everywhere.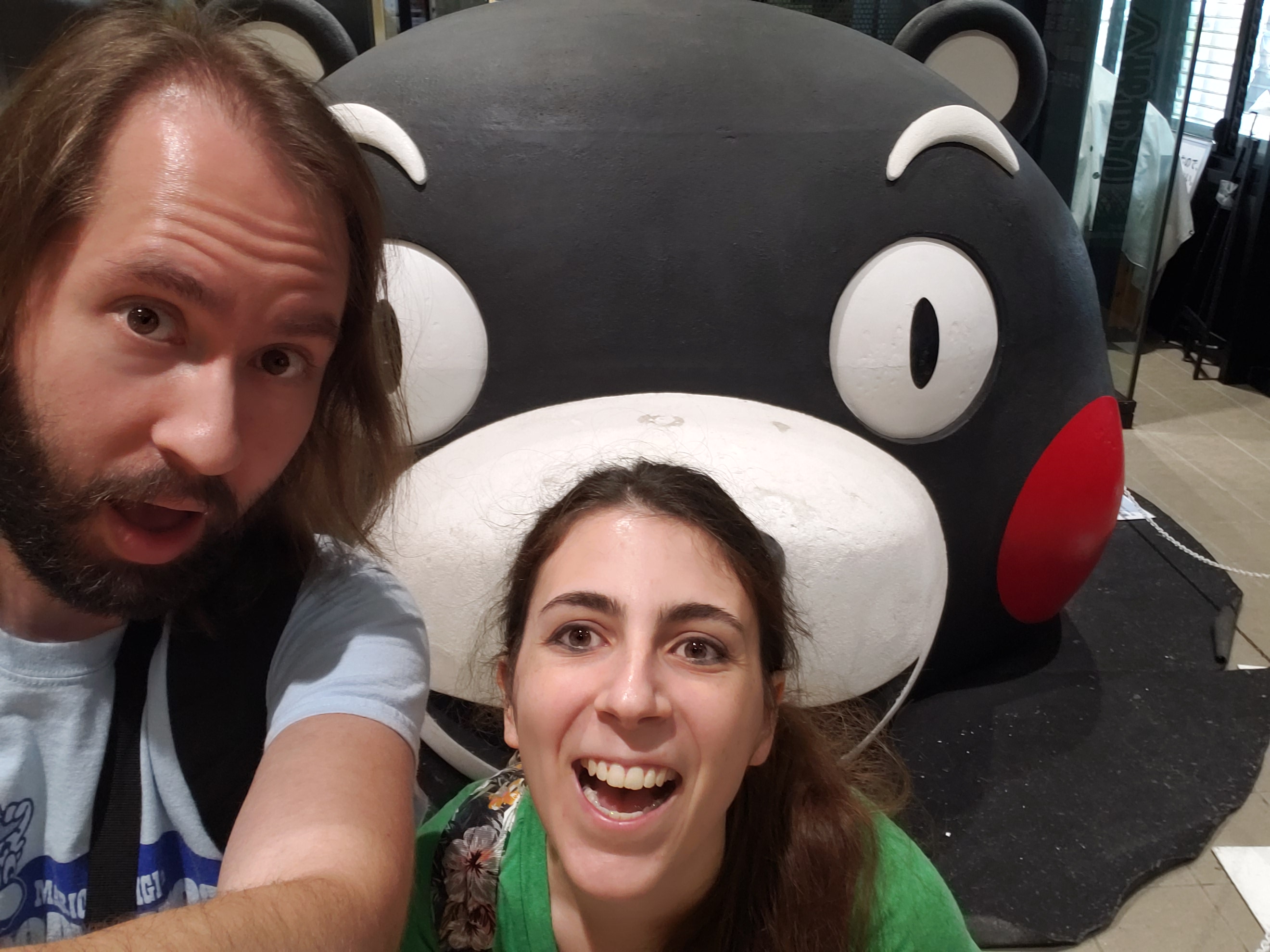 We visited the outer grounds of Kumamoto Castle, still under repairs from the 2016 Kumamoto earthquake.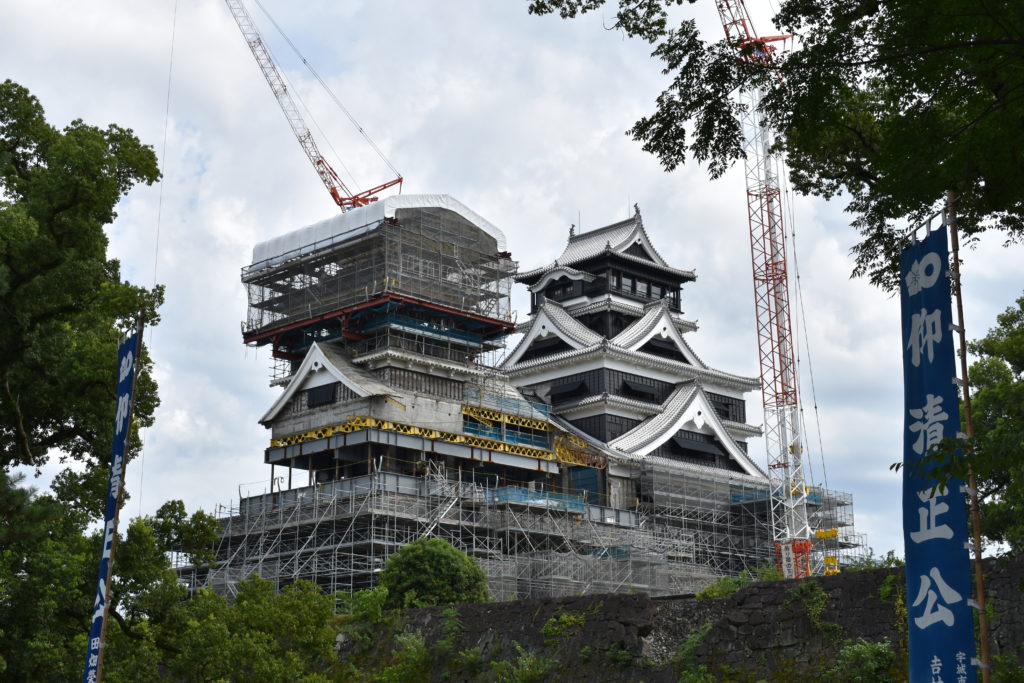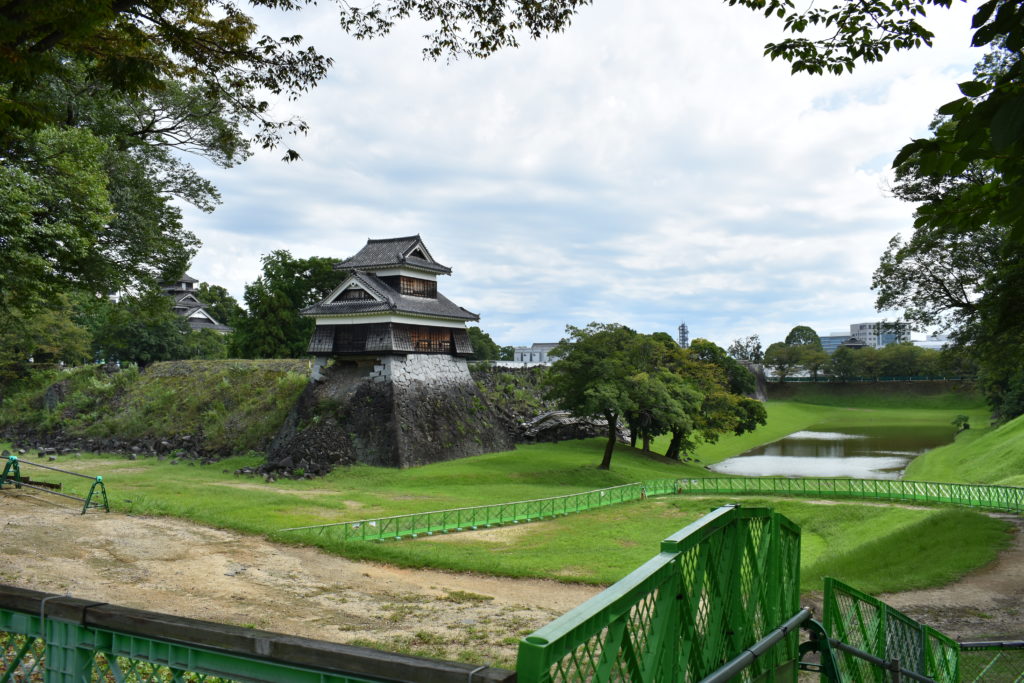 We were able to walk around and see the cranes and scaffolding well as the cracks in the walls resulting from the quake. I'll have to go back when the repairs are finished. There's a grand unveiling next month for the castle but I can't imagine people will be able to visit the inside yet.
We visited a museum and a shopping area near the castle, and as we were leaving we noticed a museum about the history of the castle. Intrigued, we looked around and while we were inside a massive thunderstorm started outside. We bought umbrellas but still had to wait 20 or 30 minutes to be able to start moving in the torrent.
We stopped into a game center where I played a round of Mario Kart and then we went to a Tsutaya where I got a Tempalay CD I had been wanting.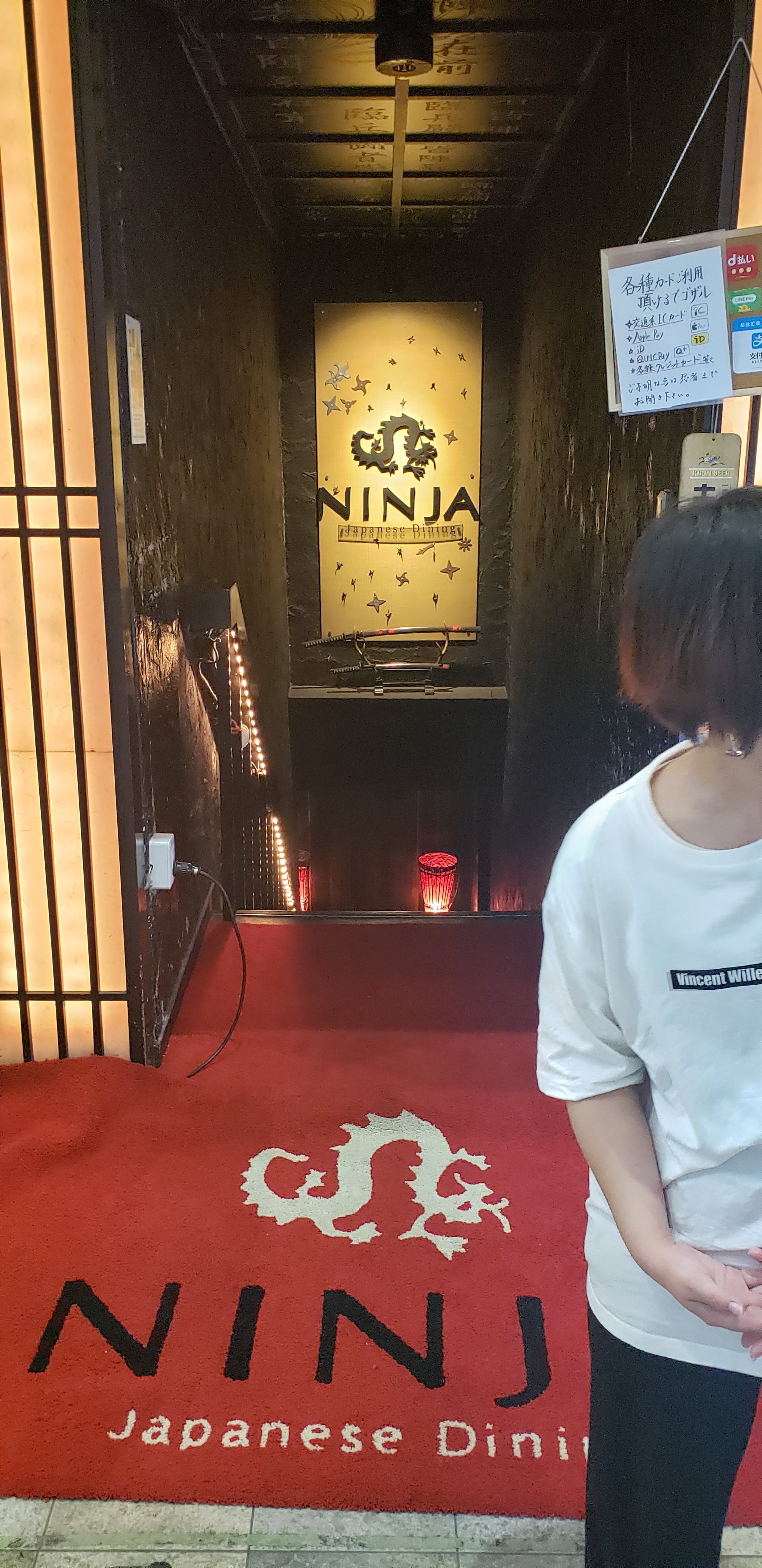 After that, we went to the very cool Ninja Restaurant. Down the long stairwell into a door that seemed to swing open by itself, we were ushered in and sat in a booth with a screen that was lowered every time the ninja waitress left. Let me talk about something really great in Japan. Everywhere you go, there's mood music. In a mysterious ninja restaurant, coming from the streetlamps in Tokyo, in the bottom of a stone mine museum, there's always the proper musical accompaniment instead of silence or piped-in pop music, and I really appreciate that. In this case, the music was something you would probably find in a pseudo-historical Japanese TV show or video game about ninjas.

On day 4, we went to Suizenji Jojuen, a gorgeous traditional landscape pond in Kumamoto. It was very hot but worth the trip since the landscape was amazing.
After that we said our goodbyes and moved onto our next objective which was to cross under the ocean at the Kanmon tunnel footpath between Kyushu and Honshu. And we would have made it there too, if not for our camera somehow getting left on the train when we got off near the tunnel. Half an hour later, we got word that the camera would be in the lost and found office at Shin-Osaka Station. Having not much time to lose, we opted to put the Kanmon tunnel on our to-do list for next time.
After reclaiming our camera, we headed to Dotonbori to check out the Glico sign.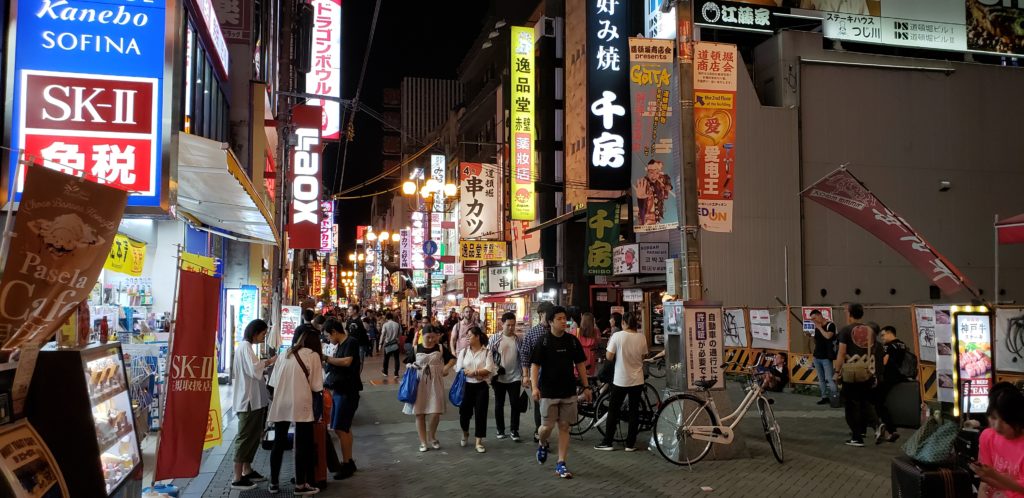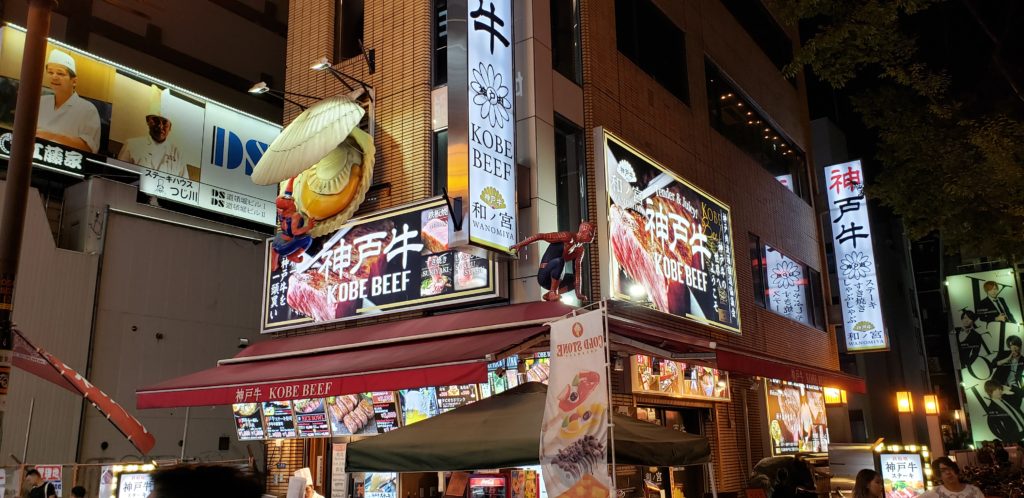 Not sure why Spider-man is selling Kobe beef.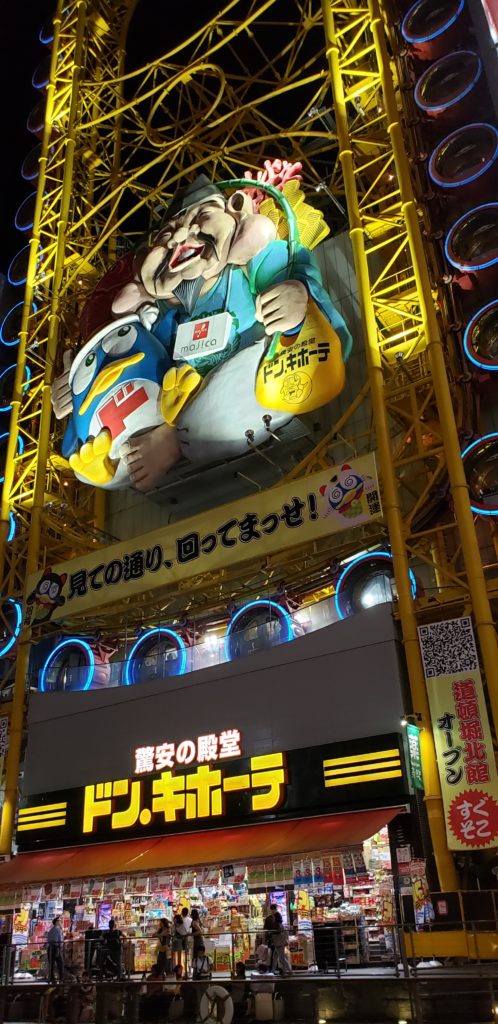 Mega Don Quijote!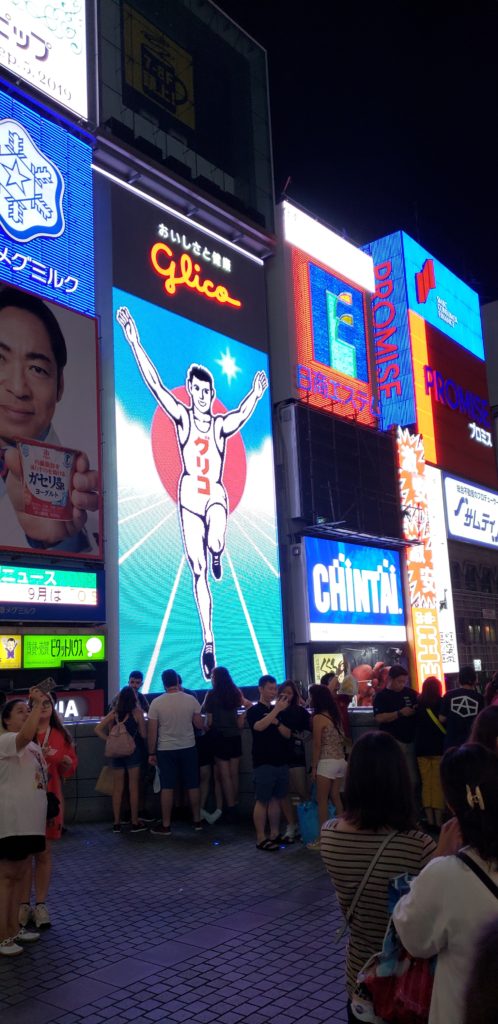 There we go.
The night of day 4 we checked into another Hotel Nine Hours capsule hotel in Osaka's Nanba area. In the locker room there was a guy carefully arranging dozens of packed food items (and nothing else) into a suitcase. Exhausted, I went to bed.